Donor Stories
Kelly Wesley Taylor, Gamma Iota/Kentucky
Ensuring her annual gifts continue long into the future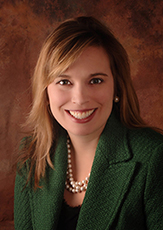 As a new member of the Gamma Iota/ Kentucky Chapter, I learned about "Theta for a lifetime," but never in my imagination did I really know what those words could mean.
Since my initiation, there have been more connections to Theta that have guided my life course than I can count on two hands. Because of these connections, I have deep gratitude and affinity for Kappa Alpha Theta Foundation. As a former trustee of the Foundation, at one time I even had "ownership" in the advancement of its work. My strong sense of appreciation inspires me to financially support its efforts to provide leadership and scholarship support to Theta members to the best of my personal ability each and every year. The amount of my annual gifts to the Foundation have fluctuated in size over the years based on my personal financial capacity, however, I am proud of the number of years I have been a supporter, regardless of the number of dollars I have be able to share. It is important to me that my loyal giving continues.
A few years ago, I decided to make the Foundation an heir of my estate when I die. While I hope this future gift won't come to fruition for many years—hopefully decades—to come, I take heart knowing that my support will continue after I am no longer around to make my annual gifts.
In recognition of my bequest intention the Foundation placed my name along the many women (and men) in the Lambert Legacy Society who made the same level of lasting commitment to ensure their support doesn't cease when they make their leave of this world. It comforts me to know that the impact Theta has had on my life will live beyond me, and the gifts I make to the Foundation in recognition of my gratitude will continue as well.